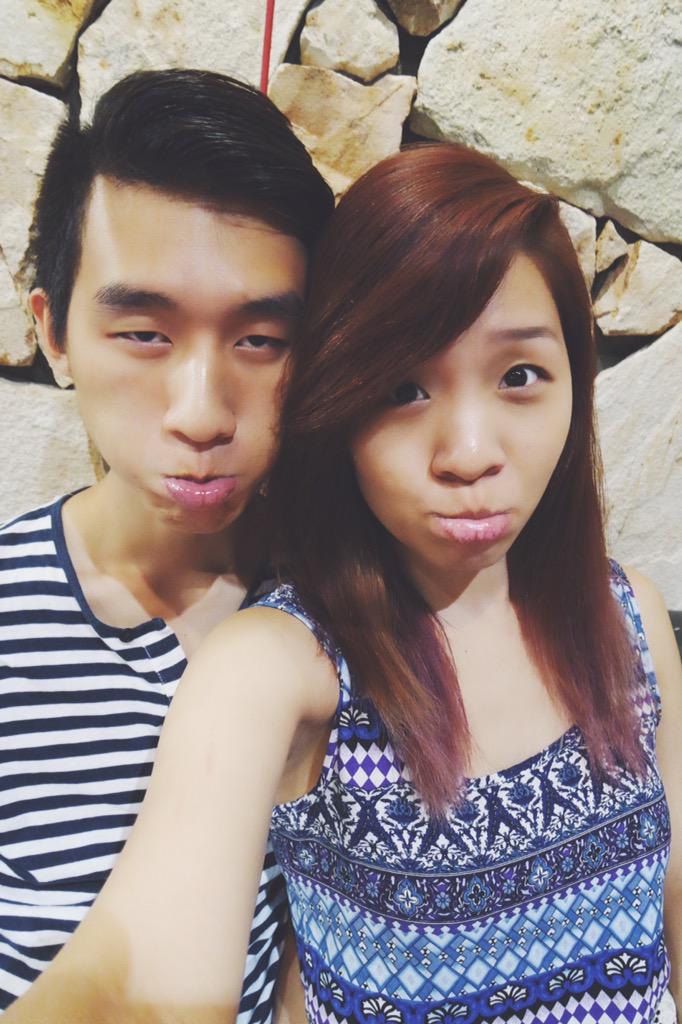 Its our 10th month of being together! We finally hit double digits babe!
It started off a lil' shaky, but hey, if everything were perfect then it wouldn't be a REALationship would it?
I know you like what I did right there.
That's proof of me being more and more lame as days go by..
We headed to Marion. Was so worried they were close but thank god Nandos was open! Claimed my free birthday meal, YAY!
I know these past few weeks weren't exactly the best, but we got through it right? & whatever happens next, we'll get through it together as well...
HAH! Thought i was gonna go all mushy and sappy on you in public didn't you? Well, you thought wrong. I ain't that kinda girl.. I think I've pretty much said everything I wanted to say to you face to face already so yeah.
Heres to more silly faces with my lovable boy. <3